The trans community isn't just about changing genders or appearances, it's about embracing an identity. Being transsexual is intrinsically linked to authenticity and acceptance. Today, more than ever, there's a concerted effort to debunk myths, educate individuals, and foster a welcoming community for everyone including those in relationships involving trans people. Love knows no boundaries, yet, society does and sometimes it can be a bit challenging for trans people to navigate the intricate nuances of the dating world.
Fear not! Finding the best transgender dating experience is no longer a cumbersome task thanks to the rise of the best transgender dating sites. Different from traditional dating platforms, these specialized sites are built with the explicit purpose of connecting the trans community with people who accept and love them for who they are. They elevate the dating game for all transgender individuals ensuring that prejudice and stigma encountered in other dating spaces aren't an issue. Be yourself, find love, and live happily. These are not just taglines, but realities made possible by the best transgender dating sites.
5 Key Takeaways:
Platform Preferences: Trans individuals often have specific needs and preferences when choosing between dating apps and online dating sites. It's essential to understand the unique features and benefits of each platform.
Profile Creation: Crafting an authentic, attractive, and genuine dating profile is pivotal for transgender women. It's the first step in making meaningful connections online.
Terminology and Respect: Understanding the difference between terms like "Trans Woman" and "Trans Man" and using them respectfully is crucial for creating an inclusive dating environment.
Safety Online: Transgender individuals, particularly trans women, may face unique risks online. Ensuring safety and privacy on trans dating platforms is paramount.
Trends in 2023: The trans dating scene is ever-evolving. Keeping abreast of the latest trends, platforms, and best practices in 2023 will ensure a rewarding dating experience.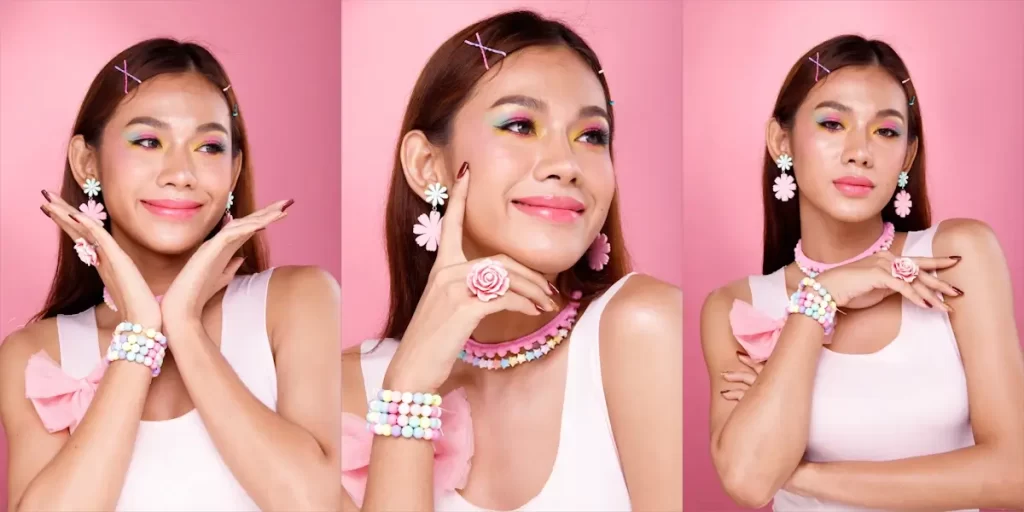 Trans Dating App vs. Online Dating Site: Which is Better for Trans People?
Everyone in the transgender community carries a unique story, and so does their online dating journey. When it comes to choosing between a trans dating app or a dating website, the decision largely boils down to your individual needs and preferences. Each platform has its own unique features and benefits.
For those who are always on-the-go, the best trans dating app to check out in 2023 could be the ideal choice. They are designed to be easy, accessible, and user-friendly, which is why they are becoming increasingly popular in the transgender community. On the other hand, if you're one who appreciates a spacious layout and enjoys elaborate profiles to strike meaningful conversations, a dating website might be your perfect fit. The final call reverts back to what best suits your comfort zone and lifestyle. It's all about finding that perfect space where you can be genuine and connect with others who understand your journey.
Meet Transgender People Online: The Rise of Dating Apps and Sites for Trans Singles
In the ever-evolving digital landscape, it seems like there's an app made for just about everything, and dating is no exception. Whether it's the latest in video dating or AI-assisted match-making, the niche-dating market has seen a significant uptake. Notably, for folks interested in dating a trans woman, or any trans person for that matter, dedicated platforms are emerging with customized features catering to their unique needs, and these are gaining in popularity.
For instance, Butterfly, a dating service completely free of stereotypical gender binaries, provides a safe, inclusive space for trans people to connect and find potential partners. Knocking down traditional barriers in online dating, the rise in dating apps and sites for trans singles has created an avenue for the community to meet people with similar experiences and find love. The inclusivity observed across these new platforms is not only causing a ripple in the dating world but also encouraging acceptance and understanding on a broader scale.
10 Delightful Date Ideas Tailored for Transgender Women
Transgender women, like all individuals, cherish memorable and unique dating experiences. It's not just about where you go, but the thought, care, and understanding that goes into planning the date. Here are ten delightful date ideas that offer a blend of fun, intimacy, and a touch of romance, tailored specifically for transgender women.
| Date Ideas | Why It's Great for Transgender Women |
| --- | --- |
| Private DIY Beauty Night | A personal evening crafting homemade beauty treatments, offering a chance for self-care and bonding in a private setting. |
| Art Gallery Visit | A tranquil space to bond over shared interests and spark conversations. |
| Picnic in a Secluded Park | Privacy and nature combined for an intimate outdoor experience. |
| Cooking Class | Learn something new together and foster teamwork in a supportive setting. |
| Beach Sunset Walk | A romantic setting that allows for deep conversations and bonding. |
| Themed Movie Night at Home | A cozy environment to enjoy favorites and create shared memories. |
| Local LGBTQ+ Event or Workshop | Connect over shared experiences and support community events. |
| Visit a Botanical Garden | A peaceful setting to walk, talk, and appreciate natural beauty. |
| Attend a Poetry Reading or Book Club | Engage intellectually and emotionally in a supportive environment. |
| Dance Class (e.g., Salsa, Ballroom) | Physical connection and fun in a setting that promotes self-expression. |
The Dating Experience: How to Create a Winning Dating Profile as a Transgender Woman
Creating a winning dating profile that truly captures your essence can be quite a task! Especially in the world of trans dating sites and apps, having a profile that sticks out is a true game-changer. The aim is to showcase your personality in a way that helps people find the real you. It's not about impressing everyone; rather, it's about keeping it real so you can find the right person.
Forget about trying to fit into a mold! To find apps you will actually want to use, present yourself honestly. Share your hobbies, interests, and what you're seeking in a partner. Authenticity has a way of attracting like-minded people. Remember, your profile is your chance to express your individuality. Let it shine because it's through being genuine that you'll connect with people who appreciate and love the real you.
Profile Do's and Don'ts: Crafting a Genuine and Attractive Online Presence
When you step into the dating world, your profile is your first impression, that's absolutely key. It's especially true on a dating app for trans people, where you are trying to find like-minded individuals who are genuinely interested in connecting. You've got to express yourself in a way that feels organic and real. Snap a photo that captures your best smile, share your hobbies, your dreams, and maybe even your favorite quotation. Save the mystery for the messages, let your profile be an open book.
Now, although honesty is a vital factor in creating an engaging profile, oversharing can scare away potential matches faster than a boring bio! Be mindful of the line between conversational and confessional. Moreover, steer clear of negativity - undoubtedly, nobody is perfect but highlighting all your insecurities from the get-go is not a winning strategy! Remember, the best dating profiles in the world are those that are genuine, and positive, and showcase the owner's uniqueness, imbuing them with a magnetic appeal. So be your amazing self, the dating world awaits.
Best TS Dating Site for Trans People: My Transgender Cupid
My Transgender Cupid is paving the way in the sphere of trans dating. This respected platform has taken a step forward where conventional dating apps like Tinder have fallen short. Understanding that the trans community requires a safe and exclusive environment, the creators of this dating app made sure to prioritize inclusivity. With a special focus on its transgender members, it opens doors to a world where finding a like-minded partner is a comforting reality, rather than a relentless struggle.
The success of My Transgender Cupid is evident from its burgeoning user base. With its no-frills approach to transgender dating, the app already boasts local trans women users and counting. The remarkable aspect of My Transgender Cupid is not just the numbers but the genuine connections formed through the platform. For any trans people searching for love and companionship, My Transgender Cupid is a beacon of hope and an undeniable game-changer in the online dating world.
Trans Woman vs. Trans Man: Understanding the Terminology and Respectful Dating
In the world of dating transgender individuals, understanding the nitty-gritty of terminologies is crucial. This is especially true when it comes to distinguishing a trans woman from a trans man. To put it simply, a trans woman is someone who was assigned male at birth but identifies and lives as a woman, while a trans man was assigned female at birth and identifies and lives as a man. Countless trans folks use dating apps and platforms to connect with like-minded singles and straight people who are open to exploring a relationship with them.
Now, to truly dive into the transgender dating scene, a wise first step would be to download the app of a reputable dating platform. Who knows, your perfect match could just be a swipe away. Respectful dating is a foundational aspect of these spaces. It's all about recognizing individuality and celebrating diversity while simultaneously acknowledging and honoring the personal journeys of trans folks. In the end, understanding the particulars and being respectful can pave the way for meaningful connections, regardless of gender identity.
Breaking Down Gender Identities: A Primer for Allies and Partners
Trans dating site for LGBTQ, huh? You sure about that? Well, high five to you, buddy. We need more allies, yes indeed! So, before we step any further, let's take a peek into why understanding gender identities plays a huge part. See, many folks overlook this bit assuming it's all too complex. However, once you swim into the waters, you'll see it isn't as difficult as you'd imagine. It's all about considering what they actually want to use—a name, a pronoun, an identifier—it's an essential sign of respect.
Now about that online dating site for trans singles you asked about; I've got the dope. There has been an extraordinary rise in dating platforms considering the specific needs of the trans population. It's not just about providing a platform; it's about creating a safe, inclusive environment. An ideal dating site for the LGBTQ community will acknowledge the identities of the users, making them feel seen, heard, and most importantly, valid. And what's more important than blessing everyone with the chance to find love, right? So, let's raise our glasses to a dating world that embraces all!
Platform to Meet Transgender People: The Largest TS Dating Sites for LGBTQ
For all those out there looking to explore the world of dating for transgender individuals, numerous safe and inclusive platforms exist, just a click away. Free dating sites like My Transgender Cupid and TG Personals offer a welcoming environment where users can connect, chat, and even fall in love freely. With diversity at their heart, these platforms have made it their mission to bring quality dating and matchmaking services for trans individuals, breaking barriers and fostering connections.
Another standout in the sea of available options is OkCupid, an all-inclusive platform that prides itself on its focus on dating trans women. It ensures every member is treated with dignity and respect, thanks to its strict policies against discrimination. It's publicity stated that you don't have to identify as LGBTQ to join the platform but you must be respectful and open-minded. Now, finding an accepting and exciting dating space doesn't have to be a strenuous task. With these platforms, dating can once again be the fun, flirtatious adventure it's supposed to be!
Safe on These Trans Dating Platforms: Ensuring Great Dating Experiences for Transgender People
With the rise of digital platforms catering specifically to the needs and identities of transgender singles, dating has become more accessible for thousands of transgender women and men worldwide. More than just a space for romantic pursuits, these spaces have transformed into communities offering love, acceptance, and solidarity. Over the years, safety and security have emerged as top priorities in these platforms, recognizing that to have a genuinely great dating experience, one must feel safe and respected, first and foremost.
Take the example of the largest trans dating site. Not only does it offer specialized features that cater to its user base's unique needs, but it also has stringent policies addressing harassment and discrimination - paving the way for a safe, inclusive space. As a result of these efforts, it has been recognized as one of the best transgender dating platforms, setting a high global standard. It's really a game-changer, giving transgender women and men the chance to express their identity freely while finding meaningful connections.
Safety First: Tips to Protect Yourself and Your Privacy Online
Navigating the online world can be both exciting and a bit intimidating, especially when it comes to dating. A key aspect for trans men and women to consider during their online dating experience is safety. It's paramount to keep in mind that despite the thrill of meeting new potential partners, maintaining personal security should never be compromised. Many dating platforms indeed offer unique safety features, but it's crucial to be proactive about keeping information secure and taking steps to avoid harmful situations.
So, how can trans women find that balance between being open to new connections and staying safe? The answer lies in carefully choosing a platform to use for dating. A good site offers robust security measures and privacy policies to protect its users. Also, never overshare personal details before building a trusting relationship with a potential match. By taking these precautions, both trans men and women can thoroughly enjoy their online dating journey while keeping safety as a top priority.
Finding Love: Tips for Dating a Trans Person and Understanding Their Dating Life
Navigating the dating world can be challenging, especially when it comes to understanding the unique experiences and perspectives of trans individuals. With the abundance of dating resources available online, apps like My Transgender Cupid and TS Dates are making it easier for people to connect. These platforms provide a safe and welcoming space for men and women, cis or trans, to explore potential romantic relationships.
In seeking love, it's important to recognize and respect the gender identity of your date. Men and trans women, and virtually everyone else on the gender spectrum, value being seen and treated in a manner consistent with their identity. Whether you are looking for a casual fling or a serious relationship, practicing empathy, patience, and open communication can go a long way. Furthermore, sites for trans women offer tips and guidelines to educate prospective partners about the best ways to approach, treat, and understand the dating lives of trans individuals. The key to finding love lies in understanding, respect, and always treating others with kindness and dignity.
The Rise of Transgender Dating Site Options: What's the Best Platform in 2023?
Trans women often encounter hurdles when delving into the traditional dating scene that cisgender women are less likely to face. This is due to a combination of societal biases, potential stigma, and a lack of understanding from potential partners. However, the last decade has seen a surge in dedicated transgender dating websites. Their rise helps to bridge the gap, allowing trans women to connect with individuals who are informed about, understanding of, and open to dating someone with their life experiences.
So, what's the best platform for trans dating in 2023? While there's no one-size-fits-all answer, some notable platforms have taken significant strides in ensuring a safe and inclusive environment for the trans community. These sites are not merely included in mainstream dating platforms, which can sometimes be hostile - but they cater specifically to trans individuals. The aim is simple but essential: enable every trans woman to find acceptance, love, and meaningful connections in the dating scene.
Concluding on the Best Online Dating Sites to Meet Transgender People
The landscape of online dating is continually evolving and with the advent of trans-friendly platforms, it has become easier for transgender people to find love or companionship in today's digital age. A plethora of dating opportunities are ready for picking, from popular social apps to free transgender dating websites. Notably, these mediums are not just romantic avenues, but also safe spaces where transgender people can express their identity without hesitation or judgment.
While each platform manifests unique features designed to cater to the trans community, it's still crucial to choose the one that can lead you to the right trans match. The best online dating site or app for you might be one that can actualize your preferences and offer security, along with an understanding environment. It is this mix of a user-friendly platform, awareness about the transgender community, and the commitment to prioritize user safety that stands as the core ingredients in serving the dating needs of trans individuals.
Transgender Dating App for Trans Singles Who Are Looking for Love
With the swell of popularity in online dating, there are now apps specially designed to help trans singles find love, and that's fantastic news! These trans-focused apps offer a safe, inclusive environment by catering exclusively to the trans community, allowing trans individuals to connect with potential trans partners.
What highlights these platforms is their welcoming embrace for many transgender people and those who wish to date them. They cater to people with different backgrounds, experiences, orientations, and identities, which contribute to a broader and more diverse dating pool. Everyone registered knows what the platform is about—creating authentic connections within the trans community—which significantly reduces potential misunderstandings and offensive encounters that could occur on mainstream dating apps. It's an ever-evolving online space that's all about meeting, connecting, and falling in love.
Here are some of the key features and benefits that make these transgender dating apps stand out:
Inclusivity: These platforms cater to a diverse range of gender identities, including trans men, trans women, non-binary individuals, and more. This inclusivity ensures that everyone feels welcome and understood.
Safety Measures: User safety is a priority on these apps. They implement strict security measures to protect users from harassment or any form of discrimination. Some even have report/block features for added protection.
Authentic Connections: As mentioned earlier, everyone registered knows what the platform is about—creating authentic connections within the trans community—which significantly reduces potential misunderstandings.
Diverse Dating Pool: By catering to people with different backgrounds, experiences, orientations, and identities; they contribute to a broader and more diverse dating pool which increases chances of finding an ideal match.
Privacy Controls: Users can control who sees their profile information. Many apps also allow users to hide their distance for privacy reasons.
It's important to remember that while these platforms provide an inclusive environment for trans singles looking for love; it's still crucial for individuals using them to practice safe online dating habits such as not sharing personal information too soon or meeting in public places when going on initial dates.
In conclusion, Transgender dating apps are creating safe spaces where love transcends societal norms. Their focus on inclusivity allows members from all walks of life within the transgender community (and those who wish to date them) feel welcomed and valued — ultimately leading towards meaningful relationships founded on mutual respect and understanding.
Interested in Dating Trans? The Overall Best Trans Dating Site for Finding Genuine Connections
If you're looking to dip your toes into the world of trans dating, stop your search for a platform right here. My Transgender Cupid stands out among the crowd as one of the best spots for connecting with genuine trans singles. This site takes pride in providing a comfortable and respectful environment where people from all corners of the world can connect.
Easy to navigate and inclusive, My Transgender Cupid throws open the gates to a world where love transcends stereotypical norms. The site offers multiple communication tools that aid in sparking meaningful conversations. These functions combined with its commitment to safety make it a winning choice in the world of trans dating. So, gear up and dive headfirst into this pool of potential connections, love, and relationships. You never know, your perfect match might just be a click away.