In recent years, television has seen an increase in non-binary characters and trans people in tv shows. Such characters have had a positive impact on trans individuals by providing a more diverse and inclusive representation of them in media.
This article will discuss transgender and non-binary characters in television, transgender and non-binary celebrities, and the impact of trans representation in media. Moreover, it will provide a list of transgender TV series that should be watched now. These shows are important as they provide opportunities for people to learn more about trans people's experiences and create a greater understanding of their struggles.
By discussing these issues, this article aims to celebrate the progress made in terms of trans representation on television while also raising awareness about the importance of continuing such efforts.
Key Takeaways
Transgender and non-binary actors are breaking barriers and paving the way for more diverse and inclusive representation in television.
There are a growing number of trans characters on TV, including lead, main, recurring, supporting, and guest roles.
Trans characters on TV can have diverse experiences, including struggles with identity, HIV-positive status, and transitioning during the series.
There are trans characters on TV from various countries and time periods and in various genres, including drama, comedy, and soap opera.
Euphoria: A New Generation of Representation
Euphoria, the HBO series created by Sam Levinson and starring Zendaya as Rue, has had a lasting impact on television. One of its biggest impacts is the representation of trans characters, particularly Hunter Schafer's portrayal of Jules Vaughn.
Pioneering a transformative shift, Schafer became one of the first American trans actresses to take a lead role, masterfully portraying a trans character. Her groundbreaking performance shed light on gender identity and LGBTQ+ issues, sidestepping common stereotypes and trauma. Her story arc also changed the media perception of trans people from one-dimensional victims to dynamic protagonists with unique challenges and goals that transcend their gender identity.
The Impact of Trans Character Hunter Schafer
Hunter Schafer's role as a trans character on HBO's Euphoria has had an unprecedented impact in terms of representation and normalization of the transgender experience. Schafer portrays the nonbinary character Theo, who is a friend to the main character Rue and helps her navigate her gender identity.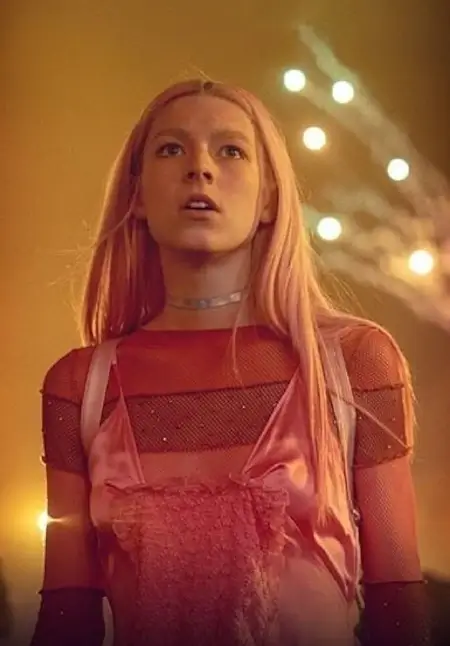 Schafer's portrayal actively educates audiences on gender identity and acceptance, altering perceptions of trans people in media. He also contributes to conversations about the complicated relationship between binary genders by playing a nonbinary character.
While Sophia Burset from "Orange Is the New Black" was a trailblazer as one of television's first transgender characters, Schafer's nuanced performance demonstrates the potential for even more complex trans representations.
His contribution to TV is changing the landscape for transgender characters and paving the way for future actors to come out and play roles that challenge traditional gender roles.
Trans Man Transition in the Spotlight: Supergirl's Groundbreaking Role
The portrayal of transgender characters in television has been increasing over the years, and Nicole Maines is a prominent example of this trend. In 2019, she became the first transgender superhero on Supergirl, where she played Nia Nal - a reporter whose story arc eventually led her to become Dreamer.
This groundbreaking role was not only significant for representation but also opened up conversations around trans-man transition as well as gender identity and acceptance. Maines' performance on Supergirl further demonstrated that transgender actors can be successful in their roles while providing positive visibility for trans individuals.
💡Read Next: The Best 14 Transgender Movies You Should Watch Right Now
Nicole Maines: The First Trans Superhero
Nicole Maines became the first trans superhero on television by portraying Nia Nal, a reporter who eventually becomes Dreamer, in the CW series Supergirl. Her portrayal of Dreamer was groundbreaking and helped to normalize transgender representation in television. Maines has been an advocate for trans rights since she was young and is passionate about creating a more inclusive future for the LGBTQ+ community.
Maines's role as Dreamer inspired other trans actors like Jules, Sophia, Brian Michael Smith, and Lachlan Watson to pursue roles that represent their true identities. Her performance also opened doors for other trans characters like Blanca Rodriguez from Pose to have major storylines and break boundaries within television.
Maines continues to be an inspiring figure in Hollywood as she defies traditional gender roles and creates new opportunities for marginalized people everywhere.
---
Orange is the New Black: Pioneering Inclusion in Television
Orange is the New Black (OITNB) has set a precedent for inclusion in television, with Laverne Cox's portrayal of Sophia Burset as one of the first transgender characters on mainstream television. As a trans woman, Cox opened up opportunities for other trans actors to be cast in roles that are true to their own identities and experiences.
Her powerful performance as Sophia provided visibility to the transgender community and inspired many viewers to become more accepting of gender diversity. Moreover, she used her platform to raise awareness about trans rights issues and advocate for greater acceptance within society.
Laverne Cox: Setting the Stage for Trans Actors
Laverne Cox is an Emmy-nominated actor for her role in Orange Is the New Black and has become a prominent figure in transgender visibility, activism, and representation on television. At a young age, she was already paving the way for trans representation on TV with her roles as Sophia Burset in OITNB, Nia Nal (aka Dreamer) in Supergirl, and Blanca Rodriguez-Evangelista in Pose.
Her performances as these characters have been groundbreaking for trans representation, inspiring many young trans people to come out and embrace their true identities.
She has also supported other trans actors such as Tom Phelan who played Cole on The Fosters, Michaela Mae who plays Marlo on Transparent, and Zion Moreno who starred in Gossip Girl reboot. Through her work, she is setting the stage for more accurate portrayals of transgender individuals on television.
With each role she takes on there is an opportunity to bring greater awareness to transgender issues while making a lasting impression on viewers everywhere.
This transition into Jamie Clayton's star turn will show another example of how trans representation can be done well when cast correctly.
Lachlan Watson: A Star Turn in Chilling Adventures of Sabrina
Lachlan Watson made a big splash with their role in Netflix's Chilling Adventures of Sabrina. As the character Theo Putnam, they showcased an authentic representation of a non-binary individual navigating high school life. Watson's captivating performance brought depth and realism to Theo's journey, resonating with viewers globally.
In the show, they beautifully portrayed Theo's transition and helped to educate viewers about gender identity in a very accessible way. Watson's groundbreaking role on Sabrina is one of the first major non-binary characters on mainstream television. Off-screen, Watson has also used their platform to advocate for LGBTQ+ rights, further amplifying their impact.
This role, coupled with Watson's activism, has elevated the visibility and understanding of non-binary and trans identities.
With this influential portrayal, Lachlan Watson has cemented himself as a key figure in promoting diversity and representation in television.
Navigating the Trans Experience on Screen
In recent years, television has begun to represent the trans experience on screen with more diverse and inclusive portrayals of transgender and non-binary characters. One example is Luna La in Gossip Girl (2021) played by Zion Moreno, a trans woman who normalizes the trans experience.
Similarly, Nomi Marks in Sense 8 is portrayed by Jamie Clayton, a nonbinary actor playing a nonbinary character. Other examples include Theo Putnam in The Chilling Adventures of Sabrina played by Lachlan Watson; Desiree in The Sandman played by Mason Alexander Park; James Sullivan in The Politician played by Theo Germaine; and Angel Evangelista from Pose, a trans female sex worker immersed in ball culture.
These characters are blazing trails for other actors to follow and create a much-needed representation of the transgender community on television. This increased visibility helps to foster acceptance and understanding of the complexities surrounding gender identity as well as encouraging viewers to look past traditional gender roles and stereotypes.
Billions: Blazing a Trail with Nonbinary Characters
Asian Kate Dillon is an actor who has made a name for themselves in the entertainment world by redefining the nonbinary character. With their role in the hit Showtime series Billions, they have become one of the first nonbinary actors to play such a character and subsequently made waves across television.
Their performance as Taylor Mason on the show has not only helped to create more trans visibility but also shown audiences that there is much complexity and depth within nonbinary characters.
Asia Kate Dillon: Redefining the Nonbinary Character
Starring in the series 'Billions' as Taylor Mason, Asia Kate Dillon shines as a beacon of hope for trans and nonbinary individuals. Their role marks the first nonbinary character on television. Dillon is an authentic representation of what it means to live as a queer person in today's society, and their performance resonates with trans viewers who have experienced similarly transphobic situations or judgment.
As a transgender actress, Dillon brings nuance to the role of Taylor Mason which is often missing when cisgender actors portray transgender teen characters. With the addition of Queer Eye's Theo Germaine in season five, this groundbreaking show now features two nonbinary actors – marking it as one of the only shows in history with so many queer characters at its forefront.
Not only has Billions made room for more diverse voices and stories on TV, but it also demonstrates how powerful inclusion can be both onscreen and off.
Fans are hopeful that this will inspire other networks to make similar strides toward representing LGBTQ+ people authentically.
The Unforgettable Trans Performances in Pose
Pose, a groundbreaking television drama series on FX, has captivated audiences with its powerful performances by trans actors. Two of the lead roles are filled by Michaela Jaé Rodriguez and Dominique Jackson, both of whom have made their mark in the show's history.
Rodriguez won a Golden Globe for her performance as Blanca Evangelista while Jackson earned an Emmy nomination for playing Elektra Abundance. Their raw, honest portrayals of trans characters have been applauded by fans and critics alike, making them two of the most unforgettable trans performers on television today.
Michaela Jaé Rodriguez and Dominique Jackson: Trans Actors Captivating Audiences
Both Michaela Jaé Rodriguez and Dominique Jackson have captivated audiences with their award-winning performances as trans characters on the groundbreaking television series, Pose. Michaela plays Angelica, a transgender woman who struggles to find acceptance from her family in her transition journey.
Dominique portrays Elektra Abundance, a fierce house mother and nightlife legend in New York City's underground ballroom scene. She is also Amanita's girlfriend, played by trans actor Trace Lysette. In the third season of Pose, they are joined by Leo Sheng as Micah, the first openly trans male series regular on network television.
The dynamic between these performers has been praised for its authenticity and unique exploration of trans identity that is rarely seen in mainstream media. Their performances hold immense power when it comes to raising awareness about the lived experiences of trans people and celebrating their resilience throughout adversity.
It takes immense courage for an actor to portray such challenging roles that help to inspire wider acceptance within our society.
Michaela Jaé Rodriguez and Dominique Jackson have done this with great success through their unforgettable performances on Pose.
Transparent: A Family's Journey Through Transition
Transparent, an Amazon Prime original series, has provided a new paradigm of trans representation in television. Its plot follows the Pfefferman family as they individually and collectively embark on a journey through transition. The show presents its characters with an unprecedented degree of authenticity and compassion, creating a platform for viewers to gain a better understanding of transgender issues and experiences. Transparent is thus widely considered to be one of the most powerful examples of trans representation in media today.
A New Paradigm of Trans Representation in Television
The emergence of diverse trans characters in television shows has provided a new paradigm of representation, offering education and awareness to viewers while providing meaningful roles for transgender and non-binary actors.
Breaking new ground in trans representation, Laverne Cox, in her role as Sophia Burset in Orange is the New Black, paved the way. Shortly after, Elliot Page gripped audiences with his heartfelt portrayal of Viktor Hargreeves in Umbrella Academy, a character wrestling with trans identity.
Trace Lysette's Shea on Transparent is another iconic character that made history for scripted television. Other notable characters include MJ Rodriguez as Elektra Abundance on Pose and Zion Moreno as Luna La in Gossip Girl making waves with their respective storylines.
Lachlan Watson's Theo Putnam in Chilling Adventures of Sabrina is nonbinary and Mason Alexander Park's Desiree from The Sandman is also part of this revolution.
Meanwhile, Jamie Clayton masterfully depicted Nomi Marks in Sense8, weaving together authentic storytelling and social activism.
Her performance was rightly rewarded with a GLAAD Media Award for Outstanding Drama Series.
Most recently, Zion Moreno dazzled in the 2021 Gossip Girl reboot as Luna La, declaring, "Luna is Luna!" This bold statement echoed around the globe.
Today, as transgender actors receive an unprecedented number of significant roles, television emerges as a powerful instrument for societal acceptance and inclusion.
Sense8: Jamie Clayton and the Art of Authentic Storytelling
The presence of transgender actors on television has increased significantly in recent years, with Jamie Clayton from the series Sense8 playing a major role. Clayton has become an advocate for trans rights and visibility in Hollywood and beyond. Through her portrayal of Nomi Marks in the acclaimed Netflix series, she demonstrates how authentic storytelling can help to normalize trans representation in media.
Trans Actors Stepping into the Limelight
Recently, many transgender and non-binary actors have been stepping into the limelight, showcasing their talent and offering a greater representation of the LGBTQ+ community on television. From Rue (played by Hunter Schafer) in Euphoria to Angel Evangelista (played by Indya Moore) in Pose, these trans actors are making a name for themselves as stars in Netflix series and modern-day New York stories alike.
Theo Germaine's portrayal of James Sullivan in The Politician is an example of how trans people can be included in mainstream television; meanwhile, Laverne Cox's role as Sophia Burset in Orange is the New Black has made her an icon to the transgender community. These trans actors are trailblazers who are helping to normalize gender identity on TV and create more opportunities for those who identify as transgender or non-binary. By embracing their roles, they are inspiring others to do the same and encouraging more diversity on screen.
The Fosters and Good Trouble: Trans Inclusion in Mainstream TV
Tom Phelan is an up-and-coming transgender actor, best known for his role as Cole in the television series The Fosters. His inclusion of a trans character in this mainstream show has been praised for its efforts toward improving the visibility and representation of the LGBT community.
As one of the first actors to portray a young trans character on TV, Phelan's performance has provided an opportunity for viewers to understand and empathize with the struggles associated with gender identity.
Tom Phelan: A Rising Trans Star in Television
Recently, Tom Phelan has become a rising trans star in television for his portrayal of Cole on The Fosters, a character struggling with their identity. By playing one of the main characters in this popular television series, Phelan is helping to raise the visibility and acceptance of trans individuals. His role follows Cole's course of the series as he navigates through coming out and gender dysphoria.
Phelan is also voiced by a trans character in the movie Lego Ninjago: Master of Spinjitzu and is set to appear in the upcoming animated film Connected which will be played by trans actor Abbi Jacobson. With roles like these, Phelan is proving that there can be more representation of transgender people on mainstream TV.
He is helping to pave the way for other transgender actors who may want to follow their dreams without worrying about being judged or discriminated against for their gender identity.
---
Elliot Page: Nonbinary Representation in Series Regular Roles
Nonbinary representation in television series has been gaining more attention in recent years, with Elliot Page's groundbreaking role as a nonbinary character on the show Umbrella Academy being one major example. The power of storytelling to normalize and increase visibility for nonbinary individuals cannot be underestimated, as it can help to educate and shape public perception while providing comfort and hope to those who are struggling with their own gender identity.
Nonbinary characters can also provide an opportunity to explore complex themes such as gender identity and its intersection with other aspects of life, such as relationships, family dynamics, careers, and more.
The Power of Nonbinary Characters in Storytelling
Nonbinary characters have become increasingly prominent in modern television, offering a unique perspective and providing an opportunity to educate viewers on the complexities of gender identity. From Crystal Clark coming out as a trans woman on national TV to Lachlan Watson starring as Theo Putnam in The Chilling Adventures of Sabrina, nonbinary actors are being cast for roles that reflect their true gender identities.
Mason Alexander Park plays Desiree in The Sandman, who became her authentic self after deciding with writers to make the character gender nonconforming. In addition, Theo Germaine stars as James Sulivan in The Politician who medically transition during the series. Representation of nonbinary characters is crucial for creating inclusive stories and giving those within the community a voice.
This level of representation sends a powerful message to viewers that everyone should be accepted for who they are no matter what their gender identity may be.
The First Trans Man in Prime Time: Brian Michael Smith's Journey
The representation of transgender characters in television has increased significantly over the past decade, with Brian Michael Smith becoming the first trans man to appear as a series regular on network TV. The impact of his role and other leading roles by transgender actors on television has been significant, as it has helped to normalize and destigmatize transgender identity.
Furthermore, these characters have provided visibility for trans people in mainstream media and culture, helping to create more understanding and acceptance of trans individuals in society.
Impact of First Transgender Representation in TV Drama
Representation of transgender individuals in television dramas has had a positive impact on public perception and attitude towards the trans community, as well as providing education and raising awareness about trans issues. The first trans actress to be featured in a prime-time drama was Laverne Cox, who starred in Netflix's Orange Is the New Black.
This groundbreaking series follows an ensemble cast of inmates at a women's prison, including Cox's character Sophia Burset, a recovering addict and transgender woman. Earning an Emmy nomination for her role as Sophia, Cox swiftly emerged as a beacon of hope for many worldwide. Her story resonated particularly with those who share her identity. Similarly, Brian Michael Smith's role on "Queen Sugar" marks another significant milestone. He stands as the first black transgender man in a leading network television role.
This show set new standards for inclusion ahead of its time by featuring teenage trans characters such as Micah West (Leo Sheng) and Nova Bordelon (Rutina Wesley). These shows have had an incredible impact on society and are paving the way for more accurate representations of transgender communities in media today.
The Trans Actor Revolutionizing Television: Dominique Jackson
Dominique Jackson is a transgender actor who has made significant strides in revolutionizing the television industry. She gained recognition for her starring role as Elektra Abundance in the hit show Pose, and since then, she has become an outspoken advocate for trans rights.
Her personal journey of transition and triumph is inspiring to many, and she continues to use her platform to speak out against injustice and promote positive representation of the trans community on television.
From Transition to Triumph: Her Inspiring Journey
Drawing inspiration from her own journey, Dominique Sharpton has become a powerful advocate for transgender rights and visibility in media. She has been involved in various projects that showcase trans stories, such as the Netflix film Dead End: Paranormal Park where she was played by nonbinary actor Theo Germaine.
Her involvement in television shows also highlights the importance of avoiding harmful tropes when writing transgender characters and instead striving to create more authentic stories. By doing this, Sharpton is helping to promote a positive representation of the transgender community while also challenging traditional gender roles and expectations that society often tries to impose on us.
This has allowed her to make an impactful contribution towards creating a more inclusive world for everyone. Transitioning from her past life into a life where she can freely express herself without having to conform to harmful tropes or stereotypes has been an inspiring journey for Dominique Sharpton, one that is continuing with every project she takes part in.
Rodriguez on Center Stage: Michaela Jaé Rodriguez's Breakout Role
Michaela Jaé Rodriguez is a groundbreaking transgender actress who has broken down barriers in television. She is the first trans woman of color to be featured in a leading role, and her performance on Pose was widely acclaimed.
Rodriguez's story provides a platform for discussion on the representation of trans people in media, and how it can affect public perception and attitudes towards marginalized communities.
Breaking Barriers: The First Trans Woman of Color in a Leading Role
Drawing on the experiences of trans actors in various television shows, Dominique Jackson's portrayal of Elektra Abundance on Pose as the first trans woman of color to have a leading role in a scripted series is indicative of a growing trend toward more authentic and diverse representation within media. Jackson's groundbreaking role opened up many doors for better representation across all forms of media:
Her performance has been praised by both audiences and critics alike, winning her numerous awards including an Emmy nomination.
She also serves as an executive producer for the show, furthering her involvement with and influence over its production.
Her casting helped to normalize transgender roles in television and pave the way for future trans actors who want to pursue careers in entertainment.
The success of Pose has inspired other networks to create their own shows featuring transgender characters such as Euphoria, The L Word: Generation Q, Supergirl, Queen Sugar, Grey's Anatomy, and Billions.
This demonstrates that there is increasing demand for positive trans representation in film and TV which is reflective of wider cultural shifts toward acceptance and understanding. Jackson's trailblazing journey is truly inspiring for anyone looking to make their mark on Hollywood.
Zion Moreno: Trans Character Authenticity in Modern TV
Trans visibility in modern television has made significant strides in recent years, with more accurately-portrayed trans characters appearing on the small screen.
Zion Moreno is an example of this progress, starring as a trans character on the Gossip Girl reboots and making a name for herself as a transgender model.
Her role has been praised for its authenticity and her performance has shed light on the importance of casting trans actors to play trans roles.
Making Strides in Trans Visibility
Building on the accomplishments of celebrities like Michaela Jaé Rodriguez and Laverne Cox, many television shows have made strides in improving trans visibility by featuring transgender and non-binary characters. From Crystal Clark coming out as a trans woman on national TV to The Fosters showing a trans man struggling with his identity, these shows are helping to normalize gender diversity.
Characters such as Hollyoaks' trans man experiencing gender dysphoria, Coronation Street's trans woman who marries a man, Transparent's HIV-positive trans woman, and Star Trek: Deep Space Nine's symbiont who changes genders demonstrate the wide range of stories being told about the transgender community. These characters help to challenge stereotypes and allow viewers to gain empathy through their complex narratives.
They also offer insight into what it means to be different in today's society, inspiring viewers from all backgrounds to accept and support people of all gender identities. With this increased representation in media comes greater understanding and acceptance for those in the transgender community. As we continue to learn from these groundbreaking stories on television, it is clear that positive change is possible when it comes to creating more inclusive entertainment for everyone.
Learning from Trans People in TV Shows: Why it Matters
The representation of transgender people in television shows has increased dramatically in recent years, with more and more transgender actors being cast in leading roles. As a result, there is now an opportunity to learn from trans characters on TV about the unique experiences they face every day.
It is important that viewers take advantage of this chance to gain insight into the lives of trans people and understand why their stories are so valuable for creating a better future for marginalized communities. By learning from trans people in TV shows, it is possible to create positive change and ensure that everyone can enjoy equality and acceptance.
Want to Learn More? The Importance of Transgender Narratives
Narratives featuring transgender characters are important as they provide opportunities to educate audiences on trans issues and normalize the representation of transness in media. Trans narratives can be found across different genres and television platforms, from comedy to drama, and cable to streaming services. These stories show how diverse and nuanced trans experiences can be, allowing for a greater understanding of gender identity among viewers.
| Show | Description |
| --- | --- |
| Pose | Follows a group of queer and trans people of color living their lives in 1980's New York City |
| The Fosters | A family drama that follows the lives of two moms who bring together an unconventional family with children biological, adopted, or fostered |
| Tangerine | Follows two transgender sex workers who embark on an adventure through Los Angeles on Christmas Eve while dealing with discrimination from society at large |
| Sense8 | Eight strangers from around the world become mentally and emotionally linked after a mysterious force links them together for a common purpose |
These shows have helped to improve trans representation on television by casting transgender actors in authentic roles. By providing positive representations of real-life situations, these stories help foster understanding and acceptance of marginalized communities.
This is essential for creating more inclusive environments where everyone feels safe and accepted regardless of their gender identity or expression.
Conclusion
Trans representation on television is becoming more prevalent in the media landscape, with a growing number of transgender and non-binary actors taking up roles in major productions. As a result, trans individuals are being accurately depicted on screen and their experiences are being shared with wider audiences.
The importance of this development cannot be overstated; by providing positive role models in the media, we can help to reduce discrimination against the trans community and encourage greater acceptance and understanding.
Moving Forward: The Importance of Trans Representation on Television
With the accurate representation of modern-day identities, television has the power to shape public perception and attitudes towards marginalized communities, making trans representation on television an increasingly important factor in creating visibility and acceptance. In recent years, there have been several successful TV shows featuring transgender and nonbinary characters that serve as trailblazers for better representation in media.
| Name | Role |
| --- | --- |
| Michaela Jaé Rodriguez | Pose (Golden Globe Winner) |
| MJ Rodriguez | Pose (Lost Friends/Boyfriend after Sex Assignment Surgery) |
| Hunter Schafer | Euphoria (Nonbinary Character) |
| Zion Moreno | Gossip Girl Reboot (Trans Model) |
| Elliot Page | Umbrella Academy/Tales of the City (Trans Actor) |
| Laverne Cox | Orange Is the New Black/Laverne Cox Presents: The T Word (Emmy Nominated Activist for Trans Rights) |
| Asia Kate Dillon | Billions (Nonbinary Actor Playing Nonbinary Character) |
| Alex Blue Davis | Grey's Anatomy (First Trans Actor) |
| Trace Lysette | Transparent/Pose/Hustlers (Accused Jeffrey Tambor of Inappropriate Sexual Behavior) |
| Brian Michael Smith | Queen Sugar/The L Word: Generation Q (First Black Trans Male Series Regular on Network TV) |
| Nicole Maines | Supergirl Dreamer (First Trans Superhero on TV) |
| Leo Sheng | The L Word: Generation Q (Only Trans Series Regular) |
| Indya Moore | Pose Angel Evangelista (Becoming an Activist for Trans Rights) Appearing in Aquaman Sequel |
Advancing Inclusion: The Impact of Trans Actors in Television
These trans actors are breaking barriers and paving the way for more diverse and inclusive representation in television. By normalizing trans identities through positive depictions of characters onscreen, these shows have helped to advance understanding and create a safe space for individuals who feel misunderstood or invisible.
Through this kind of visibility, viewers can learn about gender identity while also gaining empathy by connecting with characters that represent them. This type of representation is essential for combating the stigma surrounding trans people which is why it's so important to continue pushing forward with inclusion initiatives that promote diversity and break down barriers that limit access to opportunities for all people regardless of their gender identity or expression.